After a brainstorming session with my classmate Chris, I managed to put together an inexpensive, adjustable still-life stand. My goal was to provide a fairly large tabletop whose height could be easily adjusted. Since I stand when I paint and I'm pretty tall and often paint scenes at eye-level (see this onion painting), it was important that the table could be positioned six feet or more off the ground. I also wanted the ability to clamp on lights and easily hang backdrops. Here's what I came up with.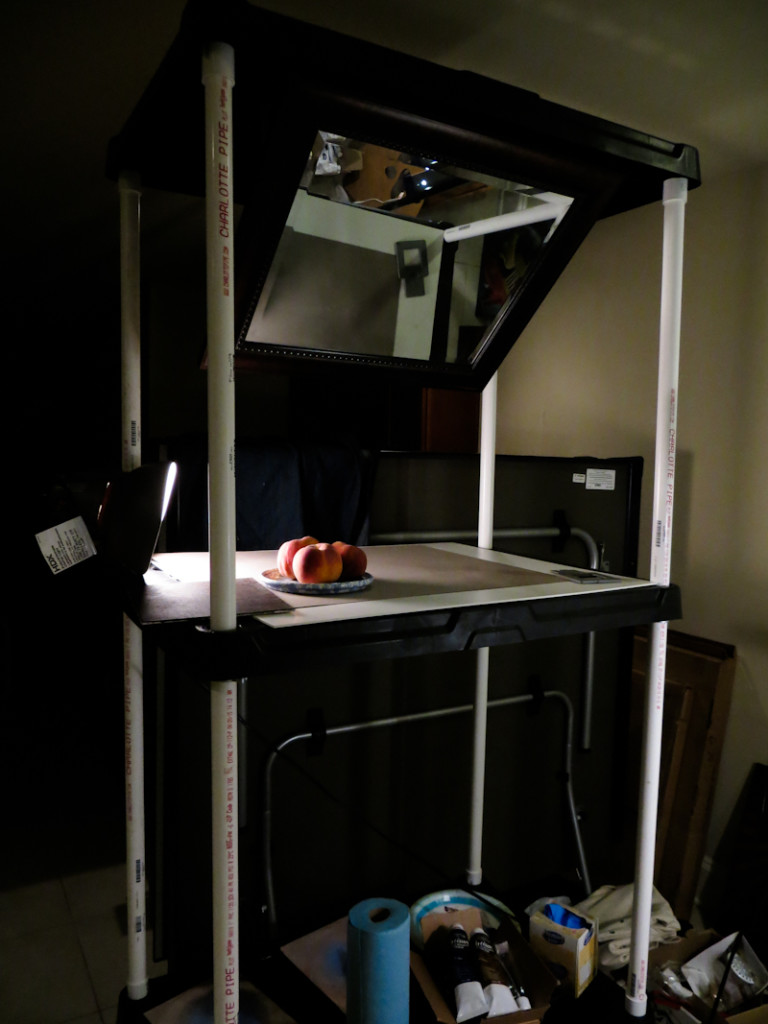 It's based on a inexpensive plastic shelving unit with PCV pipes replacing some of the risers.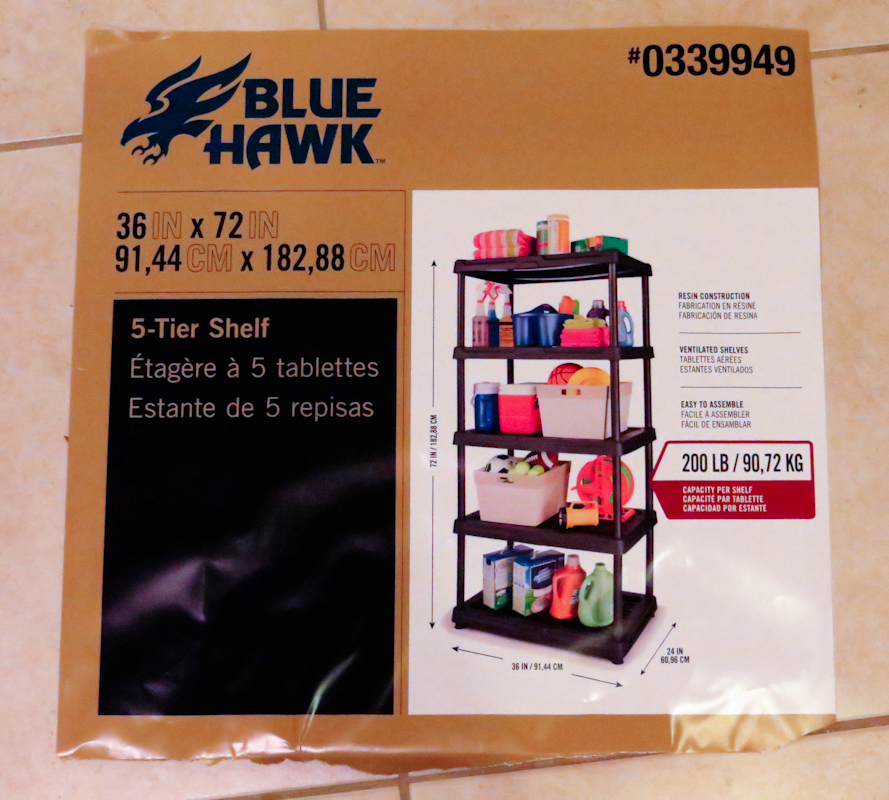 The PVC pipes are small enough that the shelf can slide freely up and down. The shelf rests on pipe clamps that can be loosened and tightened with a screwdriver.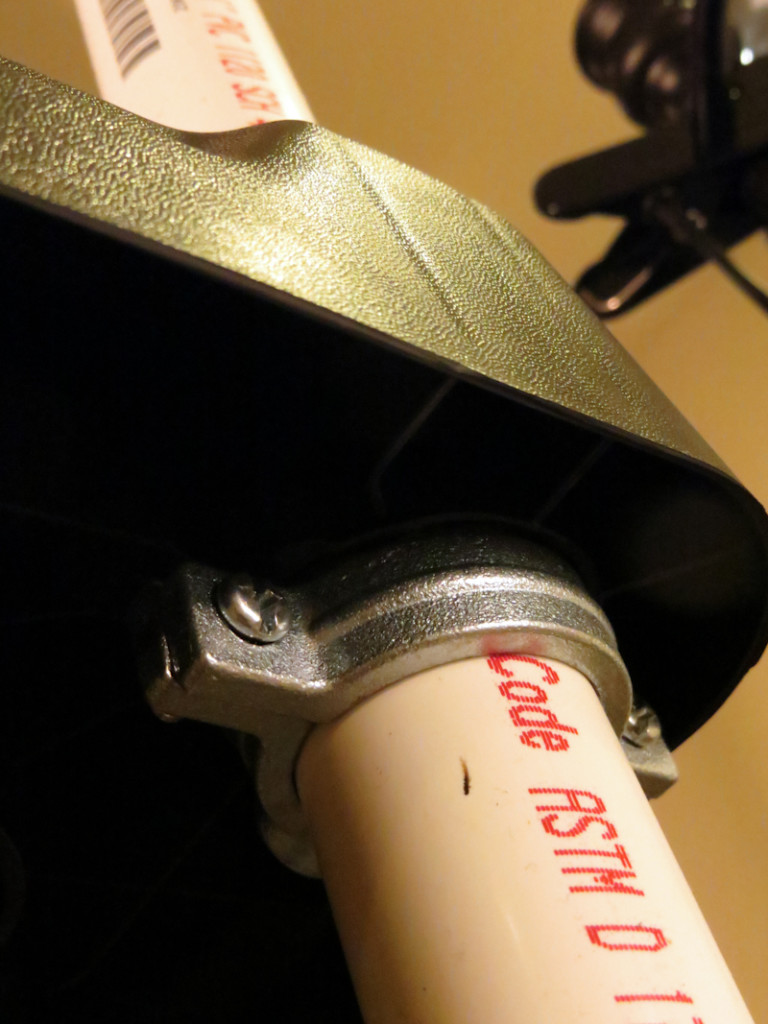 PVC bushings mate the pipes to the fixed shelves.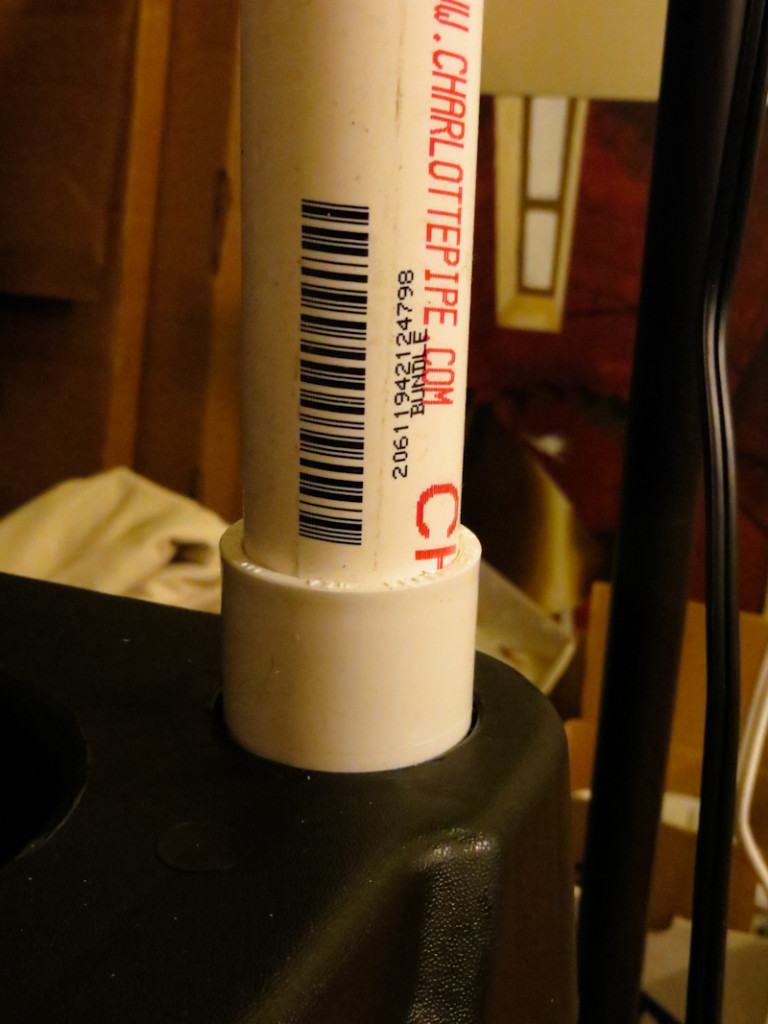 The system seems pretty versatile and I can easily reassemble it in other configurations.