The evening I worked on the table top and the shadows. Here's how the painting looked when I started: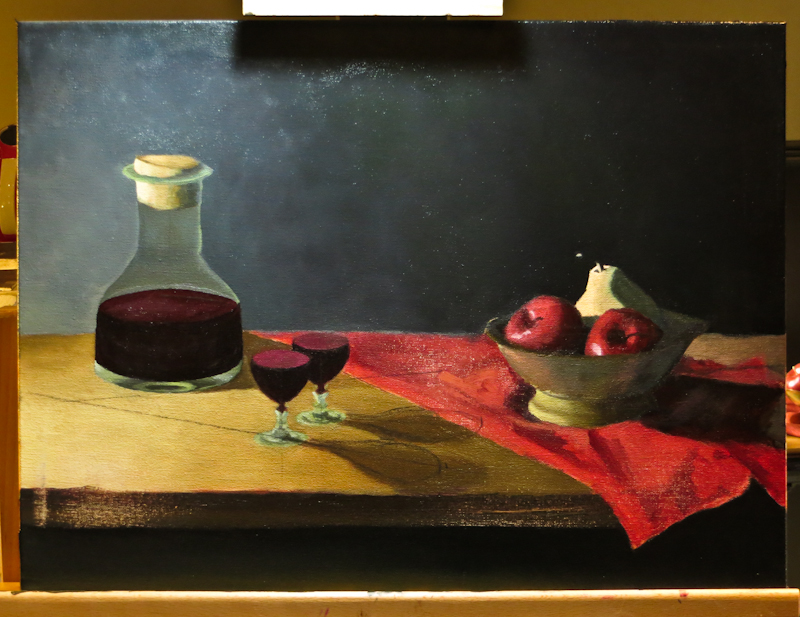 Here it is at the end of the evening: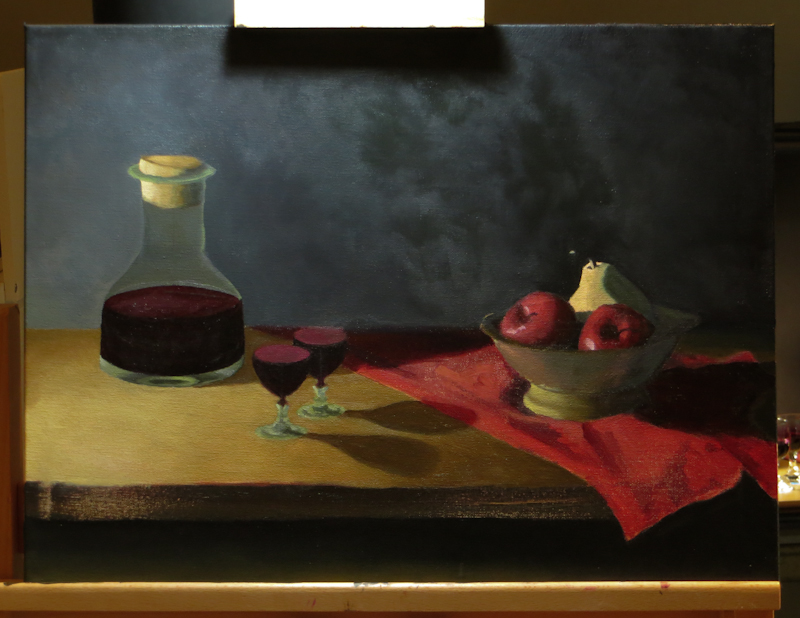 Specific changes:
Darkened back left of tabletop to help emphasize the pool of light in the front.
Darkened back right corner of tabletop.
Softened rear table edge center and right.
Moved the shadows of the wine glasses to be consistent with a single light source.
Adjusted the shapes of the wine glass shadows.
Painted decanter shadow.
Extended shadows from tabletop onto red cloth.
Adjusted bowl shadow.
Painted over some sanding marks.